The brand is being managed by the brand's Bengaluru office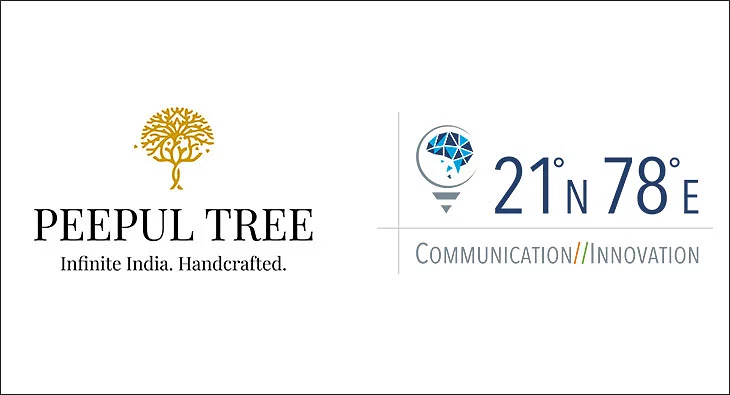 Peepul Tree has partnered with 21N78E Creative Labs to launch the brand.
"Throughout history, India has been known for its sustainable practices and export of rare, unique and luxurious products. Connecting Indian artisans handcrafting the finest products  to the global ecosystem, Peepul Tree aims to tell the stories behind these products – about the processes and communities that make up the artisanal bedrock of Indian handcrafted luxury. Going beyond just the handcrafted products, Peepul Tree enables customers to own a piece of culture whilst doing good for the planet and the communities that create these unique works of art," the company said.
21N78E Creative Labs has been roped into craft the brand journey, working on the branding, go-to-market strategy and overall brand experience and as acting brand consultants. 
Speaking on the partnership, Anish Williams – Co-Founder, PeepulTree said, "Creating a Brand is a journey and building a strong foundation is the most important thing to do as this juncture. Team 21N78E has helped us navigate this whole process whilst challenging our own ideas and thoughts. And seeing this come to life as we continue to scale our vision and scope of impact has been encouraging." 
Mini Menon – Co-Founder Peepul Tree added, "It is an exciting moment as we take off on our journey to take Peepul Tree to the world. We chose to partner with 21N78E because of their understanding of what we are trying to accomplish. Their insights and expertise have been invaluable in helping us bring our brand to life and connect with customers who share our passion for sustainability and authenticity. As story tellers themselves, they understand the importance of narratives and experiences and can build out those parts of the brand, making it tangible and meaningful for our audiences."
21N78E Creative labs has worked on defining the brand identity as well as architecture – working towards manifesting the brand purpose and overall brand experience. 
Sudhir Nair, CEO and Founder of 21N78E Creative Labs said, "PeepulTree is the perfect mix of purpose and promise in a business. With a vision to enable people to experience and own the best art and culture from across India through the most interesting stories and the best products, the canvas to paint the brand story on could not be more open. As a strategy first agency, working towards building the brand with a keen eye on the business, this is a very exciting partnership for us."
Peepul Tree is being managed out of 21N78E Creative Lab's Bengaluru office.