Last Friday, Indian advertising agencies wrapped up their most successful performance yet at the Cannes Lions Festival of Creativity. Dentsu Creative Bengaluru won Agency of the Year – making it the first Indian agency to win this accolade.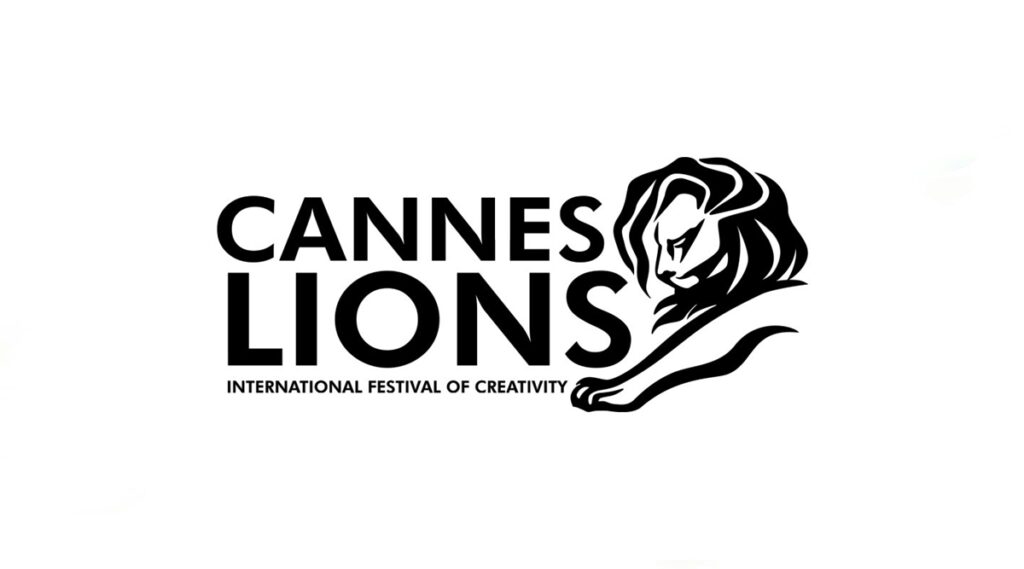 Indian agencies showed up with their best performance yet – bringing home 5 Grand Prix awards, 2 Titanium Lions, 8 Gold Lions, 15 Silver Lions and 15 Bronze Lions. This brought the metal tally up to a whopping 47 Lions that have made their way back to Indian advertising's den.
There were categories where India won the highest accolades (the Grand Prix) but there were also categories where Indian agencies did not win any metals at all. On the fourth day of the Festival, India's shortlist tally stood at 121. 47 of those shortlists converted into metals.
India had six shortlists in the Design Lions category, for example, none of which converted into metals. The categories Outdoor Lions, Pharma Lions, Print and Publishing Lions, Entertainment Lions for Music, Entertainment Lions for Sport, Film Craft Lions, and Creative Strategy Lions saw no Indian winners, despite having shortlists.
Amit Akali, founder-MD and chief creative officer (CCO) at What's Your Problem says that at Cannes, every few years there's been a definitive year that sets the bar – and this year is one such year.
"This year has been a class act that will set the bar for years to come. People used to win awards for obscure work and now people are actually making ads for mass media and those entries are winning prizes. These ads are made for actual clients and scam ads aren't prevalent this year. This year what especially stood out about the work was the coming together of the creative idea along with execution and crafting with the help of technology," he says.
Navin Kansal, the chief creative officer at 21N78E Creative Labs is appreciative of Indian agencies' performance at Cannes this year, calling it a pivotal moment for Indian advertising. He agrees that the standard of work that won accolades this year has set the bar for creative work in the Indian advertising world.
"It has opened the floodgates and is one that will instil an immense amount of self-belief and galvanise the industry to produce more world-class work and not remain content to rest on our laurels," he says.
However, Ramanuj Shastry, co-founder and director at Infectious Advertising points out that creativity as a skill cannot be compared, as Shakespeare's work cannot be compared with that of John Keats. "It doesn't necessarily set the bar, but it will definitely inspire people to do better next time," he says.
Kansal calls it a happy surprise that most of the work which won at major Indian award shows also made it count at the Cannes stage. "While quite a few had done the rounds of other international award shows and won big, the fact that Cannes also gave a big resounding yes was heart-warming. Now it's time for the industry as a whole to savour the occasion and celebrate the past one week, for work done over the past 18 months," he says.
When asked which entry stood out to him, Kansal admitted he had a tough time choosing between the two Titanium award winners – Dentsu Creative's Unfiltered History Tour and Ogilvy's 'Shah Rukh Khan – My ad'; calling both equally worthy in their own right. "To add to the ever increasing chorus- the audacity, the chutzpah, the tech and the craft deployed for The Unfiltered History Tour as well as the heartwarming mass connect created by using AI & ML for Shah Rukh Khan- My Ad," says Kansal.
Akali also says that Ogilvy's entry is the one that stood out the most to him as it was a real world solution to a problem delivered through a mass market ad, executed with AI and ML and that campaign amazed him. "From making ad films for the masses to making award winning work for the digital masses – Ogilvy has certainly come a long way," he says.
Shastry also appreciates Dentsu Creative's Unfiltered History Tour entry, calling it 'culturally relevant' and a fantastic meeting of technology and creativity. "The winning entries are a combination of culture and technology, which really hits the sweet spot. It's truly inspirational because the creative idea makes the use of data, augmented reality, artificial intelligence come to life," he says.
Dentsu Webchutney (now Dentsu Creative) made use of technology, especially filters, to scan and then present an alternate retelling of 10 artefacts at the British Museum without its knowledge and the agency did all this while stuck at home courtesy of the Coronavirus pandemic.
Dentsu Creative emerged as the most awarded agency with one Titanium, three Grand Prix, one Gold, three Silver, and four Bronze metals. All these metals were awarded to the entry 'Unfiltered History Tour'.`
"On one hand, the future of all these artefacts is still in conversation and while that is happening, their history continues to be narrated by two British voices in the official tour," explains Binaifer Dulani, founding member and creative, Talented.
She says the team felt that this part of it needed to change and so what this tour does is "it gives people from the countries where these artefacts belong a chance to play tour guide in an incredibly immersive way." (Dulani was a former creative director at Dentsu Webchutney)
"What's heartening is that India's performance indicates an improvement in how we handle digital advertising. Traditionally, Indian advertising has always been good at film and creating content for traditional media but it's good to see our work being recognised across non-traditional mediums too," says Shastry.
Shastry recalls that earlier, most companies would sideline digital advertising and focus on ATL advertising – TV spots, print medium ads, radio commercials etc. But now, more and more companies are putting their money behind digital advertising.
"Now, people hardly watch TV. Everyone's checking their phones constantly and watching content on their smartphones. The world has truly become digital first. The Indian advertising world has a high concentration of brilliant people, natural storytellers. This is being reflected in how we use technology to build stories for a larger audience," says Shastry.
Kansal points out that innovative work rooted in rich insight has won. "Creativity that has harnessed technology and data for real world impact has won. Creativity not just by agencies but by an in-house brand team (Byju's entry – Master-ji) also won. That pretty much sums up the state of Indian creativity at this point," he says.
Shastry is a veteran in the advertising world, having won awards at past editions of the Cannes Lions Festival of Creativity in the past. He points out that often, language is a barrier since the award show gets entries from all over the world.
"The thought, the idea, has to cut across that barrier of language and it has to be presented in such a way that the insight stands out. It's important to have your ear to the ground and must know the pulse of the people to make sure your work connects with them," he says.
Leo Burnett's time under the Cannes Palais came on the festival's last day when it scored a Grand Prix in the Sustainable Development Goals Lion.
The agency's The Missing Chapter work, which won the Grand Prix, for P&G India's Whisper touches on India's lack of awareness about periods and access to menstrual hygiene products. It also won a Silver Lion in the Health and Wellness category.
Rajdeepak Das, CEO and CCO, Leo Burnett South Asia said 2.3 crore girls drop out of school every year because of a lack of period education, "we are partnering with many different brands, asking the government to change NCERT textbooks to bring a change… this initiative has reached 40,000 schools that's its scale."
He was proud of having won the Lion in the Sustainable Development Category because the planet's future depends on the accomplishment of these goals. The Glass Lions was the it category half a decade ago, now it is all about Sustainability.
This article was originally published in Afaqs!